Paw Prints and Other Memorial Items
Clay & Ink Prints
Memorial clay or ink prints are available, and can be done with your pet's paws or nose. Ink prints are done with black ink on ivory colored card stock, and I give you a set of three. They are great mementos on their own, and are also popular to use as a reference for a memorial tattoo. For larger pets, one paw print is on each card, and smaller pets I usually do two, although by request I can sometimes fit all four.
Clay prints are a round disc, with one or two paw prints depending on your pet's size. I also stamp your pet's name onto the clay, and bake it so it's finished when you pick it up. The clay is quite durable, and theoretically can be left outside, but as with all memorial items I recommend treating them with care. The cost for either a clay print or set of ink prints is $25.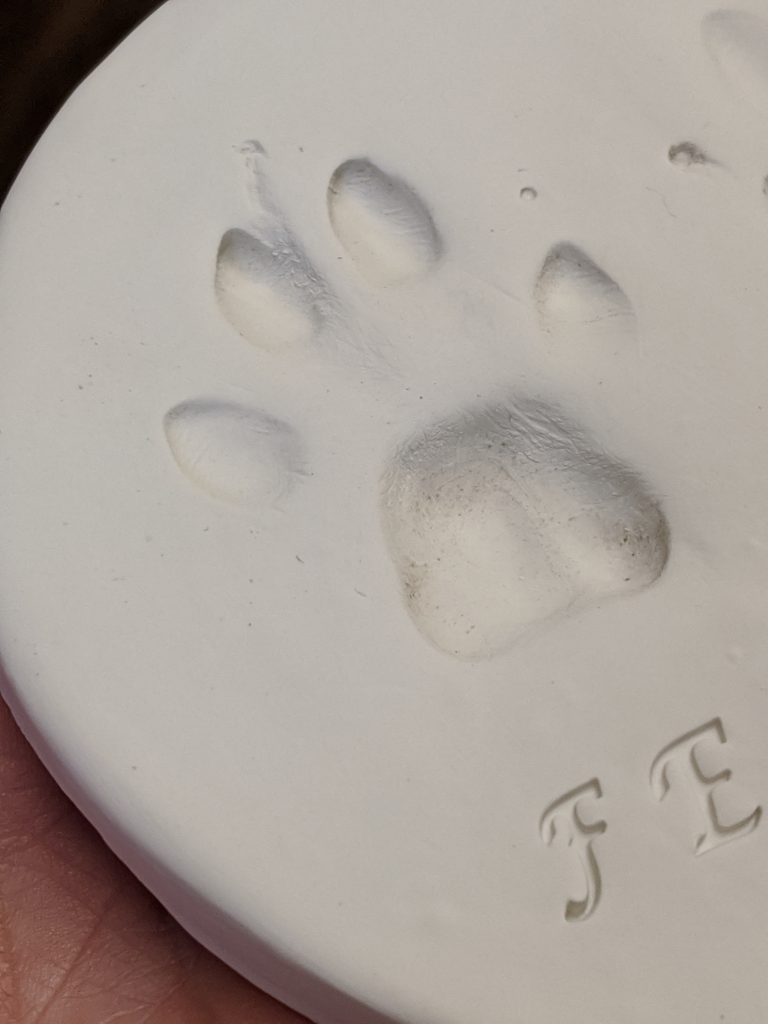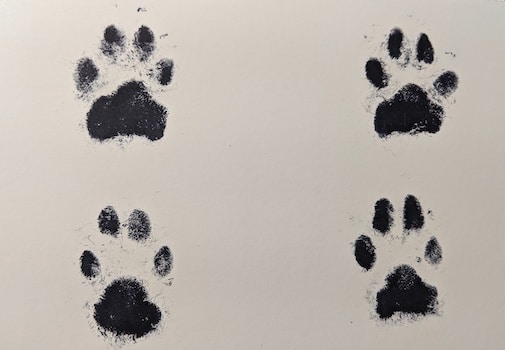 Locks of Fur & Whiskers
I'm happy to save some of your pet's fur for you if you'd like a small amount to keep, or to return your pet's whiskers. These are common requests and I don't charge for either one. If you'd like all of your pet's fur shaved and returned (for instance, for needle felting), there may be a small fee since it takes quite a bit more time.
Other Memorial Items & Special Requests
The options for memorializing your pet are only limited to your imagination. If you have a special request or want to talk through what might be possible, please reach out. If there's something you need that I can't personally help with, I have a good network and may be able to connect you with the right person. Remember, there are no "weird" questions here, and there's no judgment, so don't hesitate to ask for what's meaningful to you.
carlabrauer
2020-09-11T18:28:24+00:00
Preserve a skull, special bone or complete skeleton.